Personal growth and development is an essential part of being "healthy"… mental health. You don't want to look back on your life every new year and be in the same place (mindset) as the previous year. Dealing with the struggles of the previous year should not be the struggles of next year. Continuing to self educate will help users work through where we are at now in life. I encourage you to commit to yourself to make daily reading a part of your personal non-negotiable todo list and grow your personal library.
To live a healthy & fit life, 20% of your results will come from your workouts, 80% from your nutrition, but 100% from your MINDSET. Think of the reasons you either got to the point where you are or give up in the past… 
"I can't seem to stay motivated…I'm not a morning person…I don't have time…I'm afraid I'll fail… I have no discipline or self-control…I've never finished what I've started…I will never be a fit person…If I fail once, I might as well never try again…"
ALL of these are SELF-LIMITING BELIEFS. What if you knew that if you changed your mindset, you could achieve ANYTHING you want. This can easily be done through PERSONAL DEVELOPMENT. This is what the most successful people in the world do every day to start their day with a positive, goal-oriented mindset.
How to incorporate reading into your daily life.
Simply choose a measurable commitment. Remember this small investment in yourself each day will help you remove yourself from the hustle and bustle keep you open-minded and help you work through your life ups and downs. What is your minimum commitment that is reasonable to work into your everyday life? Do not set an unrealistic goal to set your self up for success. Can you commit to reading a chapter a day, ten pages a day, maybe you can commit to 30 minutes per day. then schedule the time. if you "don't have the time" figure out how you will make the time for this investment in yourself to help you level up.
Need a read?
You can now see my personal library and shop from my digital bookshelf.
Click the book cover to purchase your copy today.
Struggling with confidence
Daily discipline
Mindset
Relationships / Community
Leadership
Nutrition / Diet / The Food We Eat
Recipes / Cooking / Meal Prep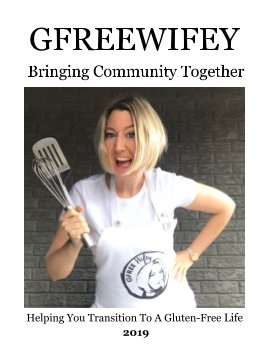 Addiction Management
Finance and Debt Management
Gluten-free / Celiac
You can check out my journey to diagnosis in My Celiac Story
Podcasts Library
The Great Canadian Woman – By Sarah Swain
Walls to Hurdles – Joey Speers
A Canadian Celiac Podcast – Sue Jennet
True Stories of Good People – Go Fund Me Heros
Embrace Your Destiny – Sandra Dawes
Fill Your Cup – Rachel Molenda
Gluten-Free You and Me – Serving Celiacs
The Big Story – Frequency Podcasts (current affairs)
When Shopping it helps to be an Amazon Prime member.